DOJO ARCADE: GAMES DEVELOPERS | GAMES FEATURE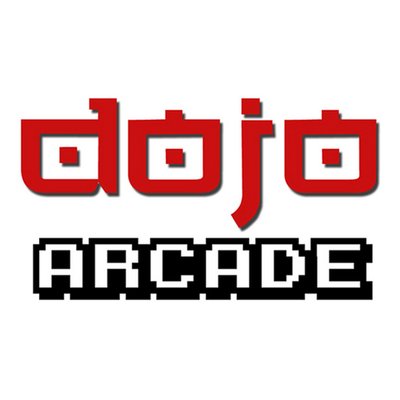 Games development is a burgeoning industry in Wales, with around 30 companies in South Wales alone and the Wales Games Development Show – which last year took place in the Tramshed – being an annual event for the last five years (in 2017 the game developing Celts are joining up for the Celtic Games Show, highlighting all the great work from around Wales, Scotland and Northern Ireland).
Based in Pencoed Technology Park near Bridgend is one of these young, Welsh games developing companies: Dojo Arcade. It was the 2014 Wales Games Development Show, one in a number of shows where the exhibited during 2014/15, where their latest game, Creature Battle Lab (CBL) was featured.
Previously known as Voodoo Games (although only for a couple of months until they officially registered as a partnership, they also discovered the website address for 'Voodoo' was already taken although they'd already won the award under their old name; Dojo Arcade was set up in 2012 by Tobias Johnson, Phillip Page, Raphael Kidd and Ted Thomas – Masters Students at University of Glamorgan, winners of the University's Future Entrepreneur Awards 2011. As part of this award they were provided with free office space in the Pencoed Technology Centre.
Before CBL their previous games projects were Immune and Soulfinity. Immune was a prototype that resulted in Dojo being awarded a Development Award by the Wellcome Trust. Winning the award allowed them to pitch their prototype at 'Develop', a games development conference in Brighton, where they presented in front of a panel of industry professionals that included people from Sony Xdev, Codemasters and Kickstarter.
Soulfinity was their student project, pitched as a PC/Mac title, that the Masters students carried on after finishing their degree – pitching the title to Microsoft, Kickstarter and Standfast Interactive while they attended Eurogamer in 2013 – the team stopped working on the title as they got funding for CBL.
As recently as last December, Dojo Arcade brought out their first official, commercially released game titled Creature Battle Lab – a fun, colourful world where you splice DNA and create your own team of "fearsome/cute/weird" creatures with which you battle and ascend the ranks. In 2016 Dojo was awarded the Microsoft Greenshoots award for Creature Battle Lab – the Greenshoots Fund offers investment of between £50,000 and £200,000 for independent games companies. As well as Greenshoots, funding for the game has also come from the Welsh Government and S4C's digital fund. Creature Battle Lab was also featured in Apple's 'New Games We Love' section on the App Store.
Along with previous success, Dojo Arcade has shown CBL at a number of games shows: EGX, EGX Rezzed, Game City, Play Expo Manchester; and the trailer was shown at the British gaming festival, Insomnia. The company shows no signs of stopping either, they are official Nintendo developers, although they haven't made anything for Nintendo hardware yet, it means they can now officially publish games to Nintendo and they hope to do so in the near future.
Find out more about Dojo Arcade here.
words CHRIS WILLIAMS